UX for National Institute of Design, Vijayawada Website

Project Overview

Role : UX Design

Institute Project
Duration : 3 weeks

Designing the official Website of the National Institute of Design, Vijayawada.
My involvement in this project was that of the team lead, UX. It was a privilege to design the website of our own college as students.


Understanding the Context
National Institute of Design, Vijayawada is one of the first new NIDs setup after the proposed NID Act of 2014.
Even if people have heard about the institute, People make admission related decisions from the information or data available over the internet.

So inevitably for an Institute, having an online presence that generates a compelling impression is indispensable.

The Institute needs positive impressions and credibility, the website delivers it.
Identifying Key Stakeholders

The people who will primarily engage with the website.
Identifying Stakeholders' Goals

Stakeholders were interviewed, their information needs were listed, prioritized and their intent to engage with the website was listed.
Pain Points + Key Insights


1
Most Students had trouble finding the Institute's location as it was located on city outskirts, inside the ANU transit campus.
2
The Website had to be minimal and functional keeping in mind the technical aptitude of all stakeholders.

3
Being a new Institute's website, it should have a unique identity, but still be in synergy with the sibling institutes.

Information Architecture

Before wireframing and prototyping, an audit of all necessary pages was done, to simplify each form of content and its accessibility as much as possible.
Low - Fidelity Mock-ups



---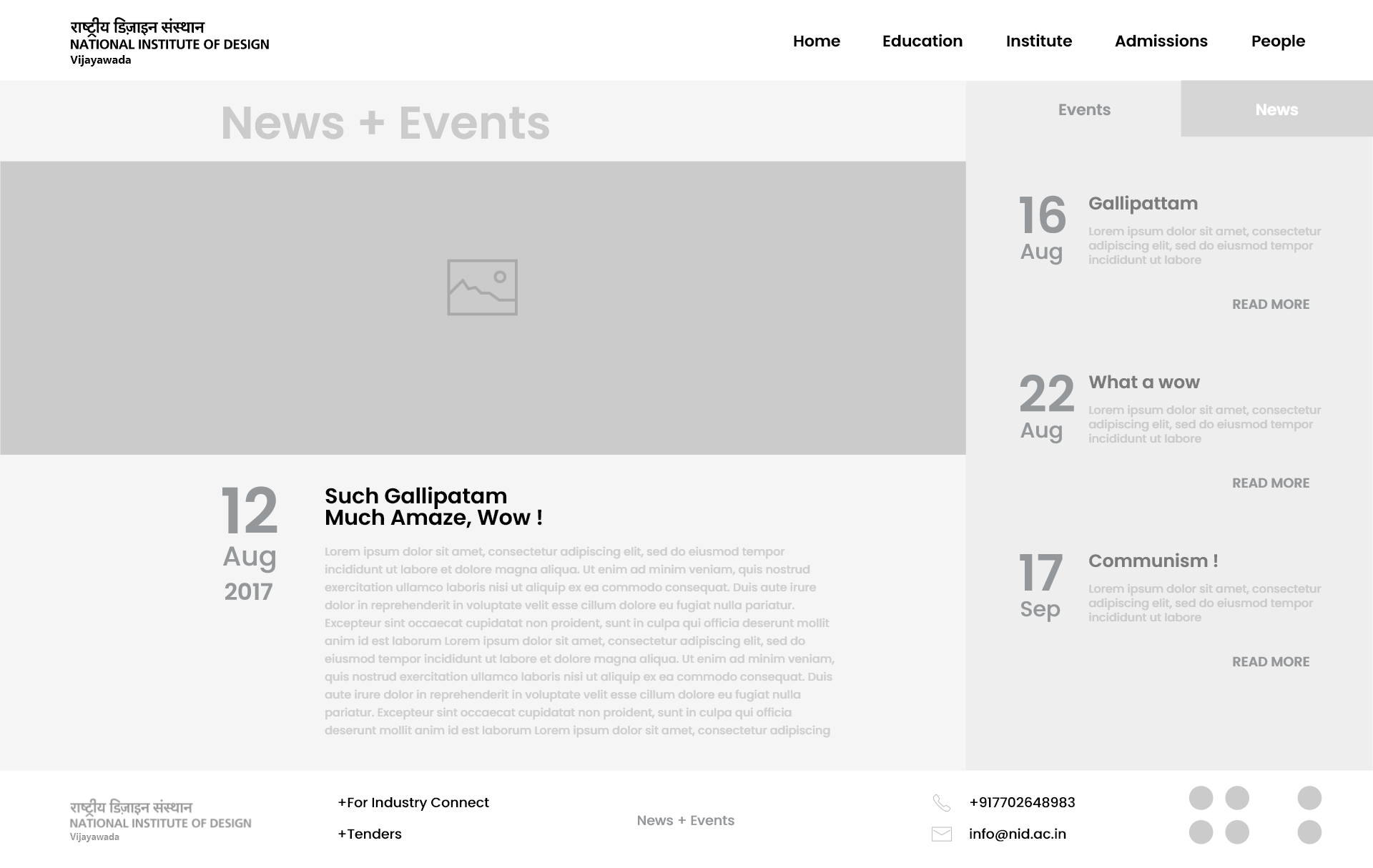 Final Screens from the live Website


Click
Here︎
to view nid.ac.in !