Skish: Interaction Design Project

Project Overview

Role : UX Design
Classroom Project
Duration : 5 weeks
UX Design // Design Research // Socialization // Skill Sharing


Skish is a real meet-in-person social network, which helps you create new, meaningful friendships by bonding over skill sharing sessions.



---
Process Overview
---
00. Understanding the Context
"Nobody can do Everything, but Everyone can do Something"

This was the simple Idea behind the Informal, student initiated, skill classes at NID. This step was aimed at promoting healthy peer interactions in the student community. Everyone realized that they can contribute to the student community in some way by teaching each other a range of skills like software, watercolor, guitar, dance, etc.

Unfortunately, after the first 3-4 months, people stopped initiating such events.



---








User's Journey in the Existing system
I mapped out an end-to end user journeys of a typical scenario of hosting such an event and attending one such event to visualize areas where pain-points might arise.


Key Insights from Journey Mapping + Interviews
After evaluating and interviewing 12 individuals' experiences, preferences, and dislikes, The following was discovered.
1
Participation depended primarily on two factors -
a. Perceived value of the session.
b. If friends were attending the session too.
2
Participants usually showed up unprepared for the sessions as session details provided usually didn't session mention pre-requisites.

3

People Don't like being part of multiple WhatsApp groups and prefer to keep group notifications on silent.
4
Since Whatsapp isn't made to organize events, the session updates and notifications are scattered all over the chat.
5
Due to no Registration, the session host didn't have an estimate on the number of participants attending the session.
6
Lack of reminders prior to the session, saw a drop in participation despite interest.
---







Personas, User Archetype
The Interview subjects were classified into user roles and mapped to sets of behavioral Variables, in order to draw behavior patterns.



Key Scalability factors were considered


---
03 Requirements Definition
Goals + Context of Use


User Stories
These are simple sentences or small paragraphs that elaborate on the user's motivations and goals. These eventually translate into product features.
As a [type of user], I want [a feature] so that I can [complete a goal].



---
04. Design Framework

Information Architecture
Before wireframing and prototyping, I did an audit of all necessary pages, to simplify each form of content and its accessibility as much as possible.


Initial Wireframes + Medium Fidelity Mock-ups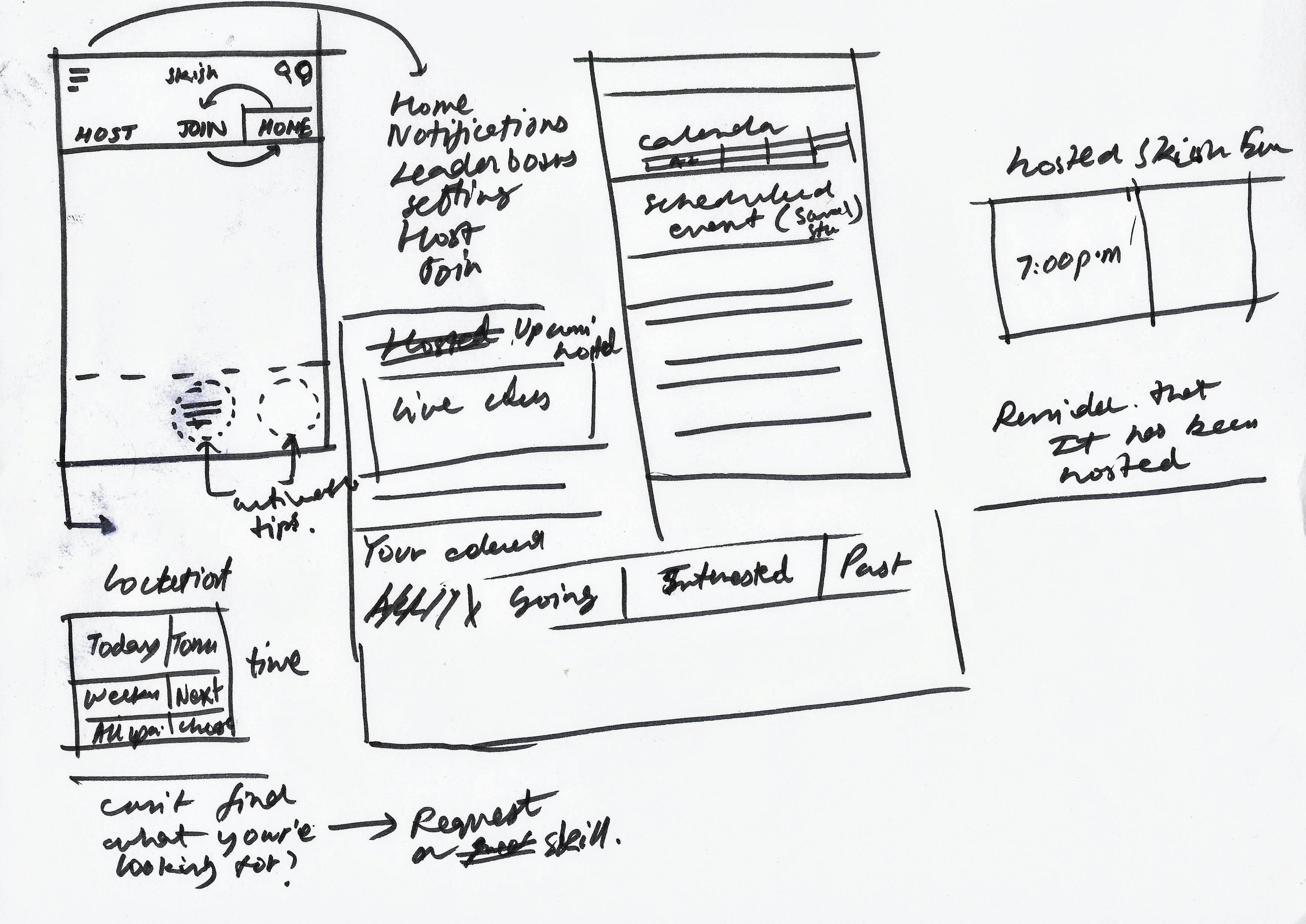 ---
05 Design Refinement


Key Path Scenario 1
On-boarding + Hosting an Event
Key Path Scenario 2
Joining an Event